Puppies and future plans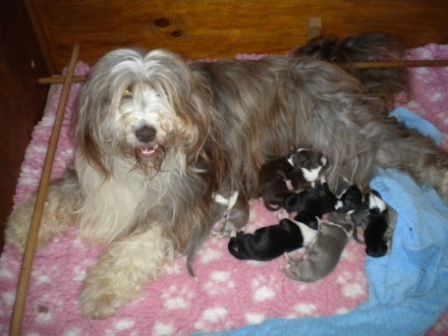 Puppies
We have a male puppy available from Whitney and Rafferty's litter, who are nearly 6 weels old.
Future Plans
'Maija' , Bonibraes Give Love a Tri ' has had her puppies on 25 Jan. The sire is the handsome blue boy 'Heath', Llandonna Quite Frank For Bonibraes (AI).
We are taking reservations for puppies, please contact us if you are interested. At this stage we only have male puppies available.
Please feel free to contact us, we are always happy to talk Beardies.